ABOUT
Everwin Vidhyashram, Mathur, established in 2017 is primarily located close to the upcoming residential areas of North Chennai. Growing by branches our roots have remained the same. Everwin Vidhyashram, Mathur is deeply committed to the upbringing of our future generations with discipline thereby enlightening them with the power of knowledge and activity based learning with world-class education system coupled with well-trained and experienced faculties. Spread across 5 acres of land, the institution offers much more than just books.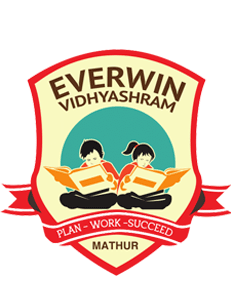 MANAGEMENT
Education at Everwin, is centralized to ensure consistent quality across all locations. All teachers and faculties will be given prior instructions on syllabus and pace of completion based on approved methods of teaching. All tests including class tests and major examinations will be conducted in line the academic calendar of Everwin Group across all branches for standardized quality of education.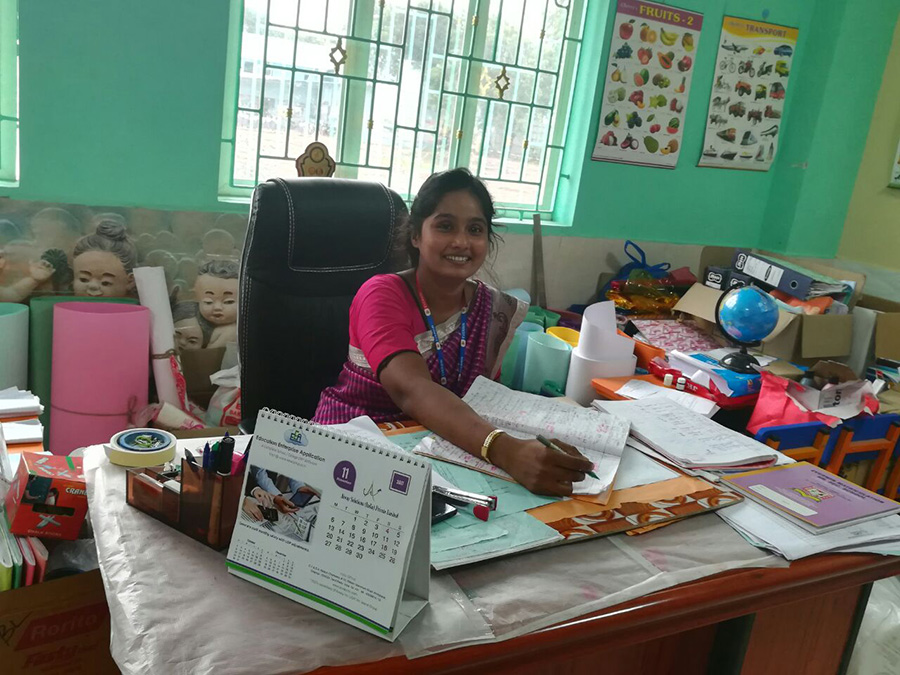 Mrs. John Sahana, Principal

A 'Best Teacher' Awardee by the Lions Club, Mrs. John Sahana has served the student community for more than 10 years. She is an expert in Mathematics and made many students get centum in Board Exams when she was a teacher.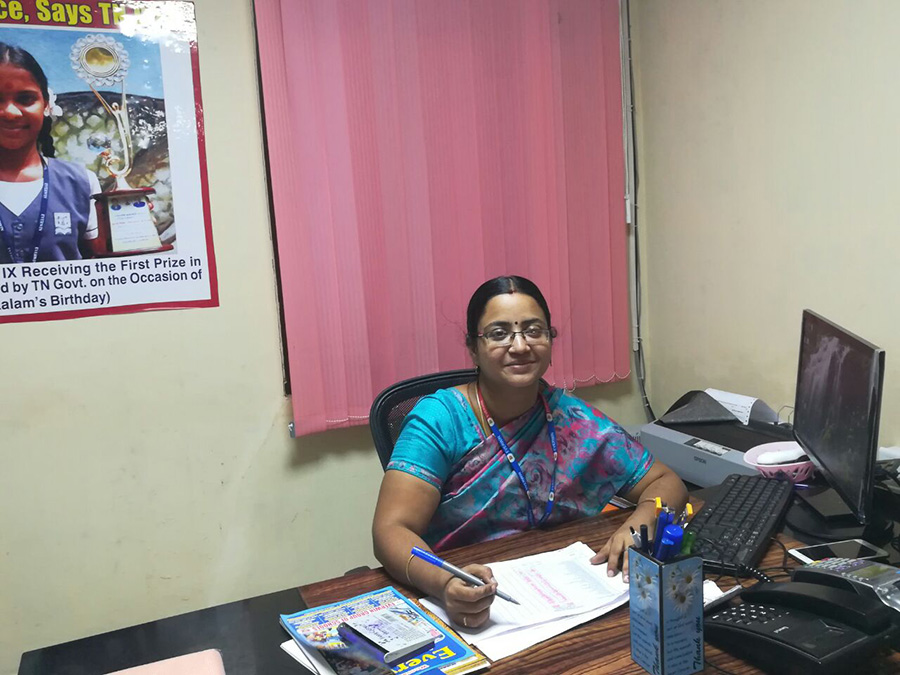 Mrs. Akila, Admin Chief

Being a senior administrative staff, Mrs. Akila has overlooked admissions for many years in the main school campus. She ensures that the school is well supplied with all the infrastructural needs and co-ordinates with the school management regarding the same.
INFRASTRUCTURE
To create a conducive environment for learning, good infrastructure and amenities plays a major role in education. At Everwin Vidhyashram, Mathur, our focus remains the same. Students are provided with the state of the art fully air-conditioned smart classrooms, labs, hygienic rest rooms and open play ground for physical activity that would enrich both their physical and mental health. Everwin has always played a pivotal role in the field of education my ensuring that suitable and sustainable infrastructure is always available to offer world-class education.